Only One Jewellery
Men's Nautical Double Strand Rope Bracelet With Bolt Clasp - Mens Jewelry - Shackle Bracelet - Nautical Jewellery - Gifts For Him
Sale price

$32.50

Regular price


Size Guide
Necklace Size
Bracelet / Anklet Size
Ring Size
14 inches
35.56 cm
18 inches
45.72 cm
16 inches
40.64 cm
20 inches
50.80 cm
18 inches
45.72 cm
22 inches
55.88 cm
20 inches
50.80 cm
24 inches
60.96 cm
24 inches
60.96 cm
28 inches
71.12 cm
30 inches
76.20 cm
30 inches
76.20 cm
33 inches
83.82 cm
33 inches
83.82 cm
Circumference in Inch
Circumference in mm
How to Determine Bracelet / Anklet Size
Measure your wrist with a fiexbie measure tape to obtain bracelet size. If you don't have a measure type, use a piece of string and then measure a piece of string and then measure the string with a ruler.
Size
Diameter in mm
Diameter in inch
Circumference in mm
Circumference in inch
How to Determine Ring Size
1.Cut a thin strip of paper, wrap it TIGHT around your finger(Make it tight or you will get a bigger size than needed). Mark where the paper meets;
2. Measure the distance with a ruler
Free Gift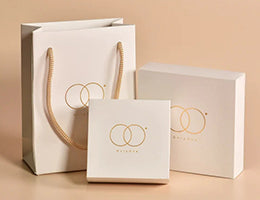 Eco-friendly Bag
Delicate Box
Gift Message Card
Jewelry Wipe Cloth
Add Jewelry Protect Plan
Learn More
Add Jewelry Protect Plan
Protect the jewelry you love & enjoy free returns, repairs or replacements, exclusive discounts and a seamless customer service that will allow you to wear our jewelry with confidence & peace of mind.
| | | | |
| --- | --- | --- | --- |
| BENEFITS | BASIC | 5 YEARS PROTECTION PLAN | 10 YEARS PROTECTION PLAN |
| Repair & Restore | 2 years | 5 years | 10 years |
| Free Returns | 60 days | 150 days | 300 days |
| 15% off sitewide* | - | 1 year | 2 years |
| Replacements | 60 days | 150 days | 300 days |
| Refresh Your Style | - |  1 year |  2 years |
*One-time use.
A ONLYONE EXLUSIVE!
Exchange your jewelry piece for a brand new one for FREE, within 1/2 years of purchase. You can choose any design available on our website. If it costs more than the original piece, you will be asked to make up the difference. We will recycle and reuse the materials from your old piece to reduce waste. You may take advantage of the Style Refresh offer once for every care plan purchased.
Free Returns
We will cover shipping if you send in your item for replacement, repair, or Style Refresh within their validity period.
Repair & Restore
We want you to enjoy your jewelry with confidence. Anytime within 5/10 years of purchase, we will professionally fix any damage for free and restore your piece to make look as good as new.
Replacements
You can replace your unworn jewelry piece for free within 150/300 days of purchase.*
15% Discount
Get 15% off your next purchase at ONLYONE within 1/2 year of purchase. We will email you the coupon code once you complete your purchase.
For more questions about the care plan, get in touch with us here.
*All replacement offers are valid for items of the same value or less. If you want, you may choose an item that costs more than your original piece and make up the difference.
Description
About Our Product
More Customization
Worldwide Free Standard Shipping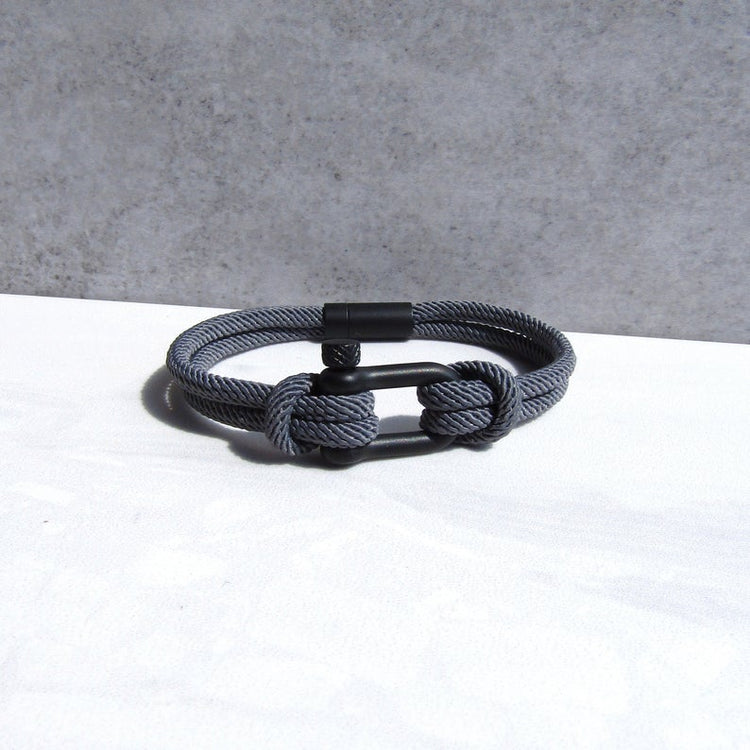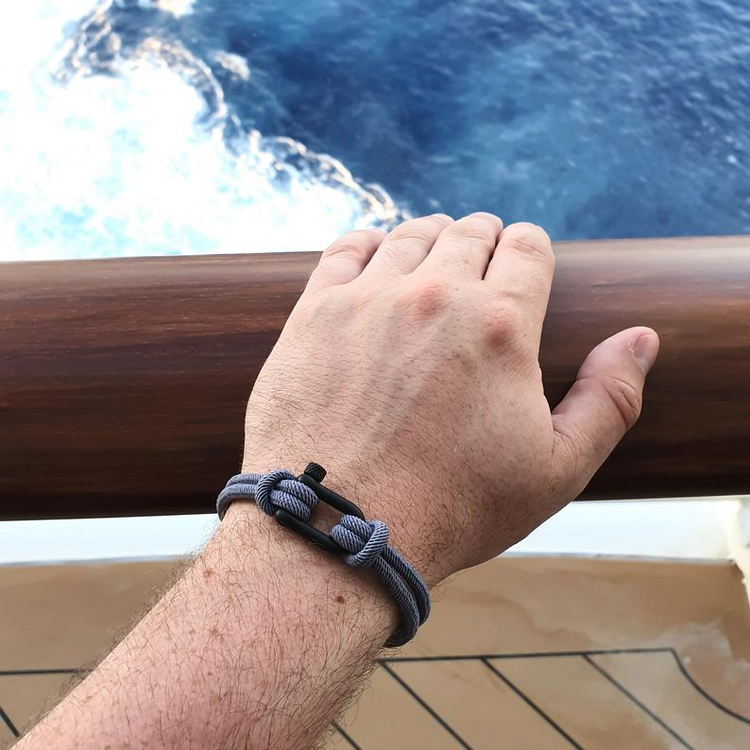 As a professional rigger who works with rope and shackles I was immediately excited when I saw this bracelet. It did not disappoint. It looks as good in person as it does on the website and it is very well constructed. It is slender enough to not be overly masculine but thick enough to make a statement. I would recommend this to anyone of any gender.
I bought this product after reviewing multiple other bracelets and buying one with a magnetic clasp. I have a thin wrist (~7 in) so it is tough to find something small that can fit my wrist. This product is very robust and tough to lose, unlikely my magnetic clasp bracelet which I unfortunately lost. In addition, the owner is excellent. I was shipped a larger bracelet by mistake and this was immediately replaced as promised within like 6 days. I am very happy with the product and its durability.
I actually have a couple bracelets from Onlyone and have been very happy with all of them. They're well made with high quality materials. This bracelet is very comfortable and has a cool unique look. As mentioned by the seller regarding sizing, don't add any extra length when measuring your wrist. The shackle will add a little extra length for a perfect fit. I definitely recommend this bracelet.
It's beautiful not the design that was advertised it's more a braided leather than rope but I love this style more. I've had it on for nearly a month and it's going strong a little too strong, I am infact stuck in it ??. I've accepted my fate and will decide to let it run its course. I'm very happy with the product tho entrapment and all .
This is the second one I've purchased and I'm pretty pleased with the quality. Simple, manly design and materials. It fits perfect.